Welcome to CHECK-IT Vehicle Inspections.
On-site vehicle inspections provide an innovative, blue chip service, for either the corporate opportunist with limited time, or for that retired and diligent automotive marksman who needs quality confirmation. We offer commitment without surprise to buyers at private and commercial locations throughout Sydney, Brisbane, Gold Coast & Sunshine Coast Metro basin areas.
CIA inspectors have found 60% of checked vehicles had prior major accident damage. We offer more diagnostic facts than A class mechanics, after all, we are the only inspectors capable to write court litigation.
Warning!
If you use other inspection agencies and after a crash, your insurance company finds prior incomplete accident repairs when parts are removed, they're likely to refuse to fix your car. "DON'T Risk your future" CIA CHECK-IT! 
Types of Vehicles
Cars
Sedans
Sports Coupe
USA Muscle
Motorcycles
Trucks
Vans
Utes
SUV
✓Pre-purchase motor vehicle inspections
✓Pre-release insurance inspections
✓End of Warranty Inspections
✓Pre auction sales inspections
✓End of lease inspections
---
Locations
Brisbane Metro
Sydney
Gold Coast
Sunshine Coast




✓Gift Vouchers
✓Digital photographic documentation
✓Expert witness reports
✓Preparative court litigation factual reports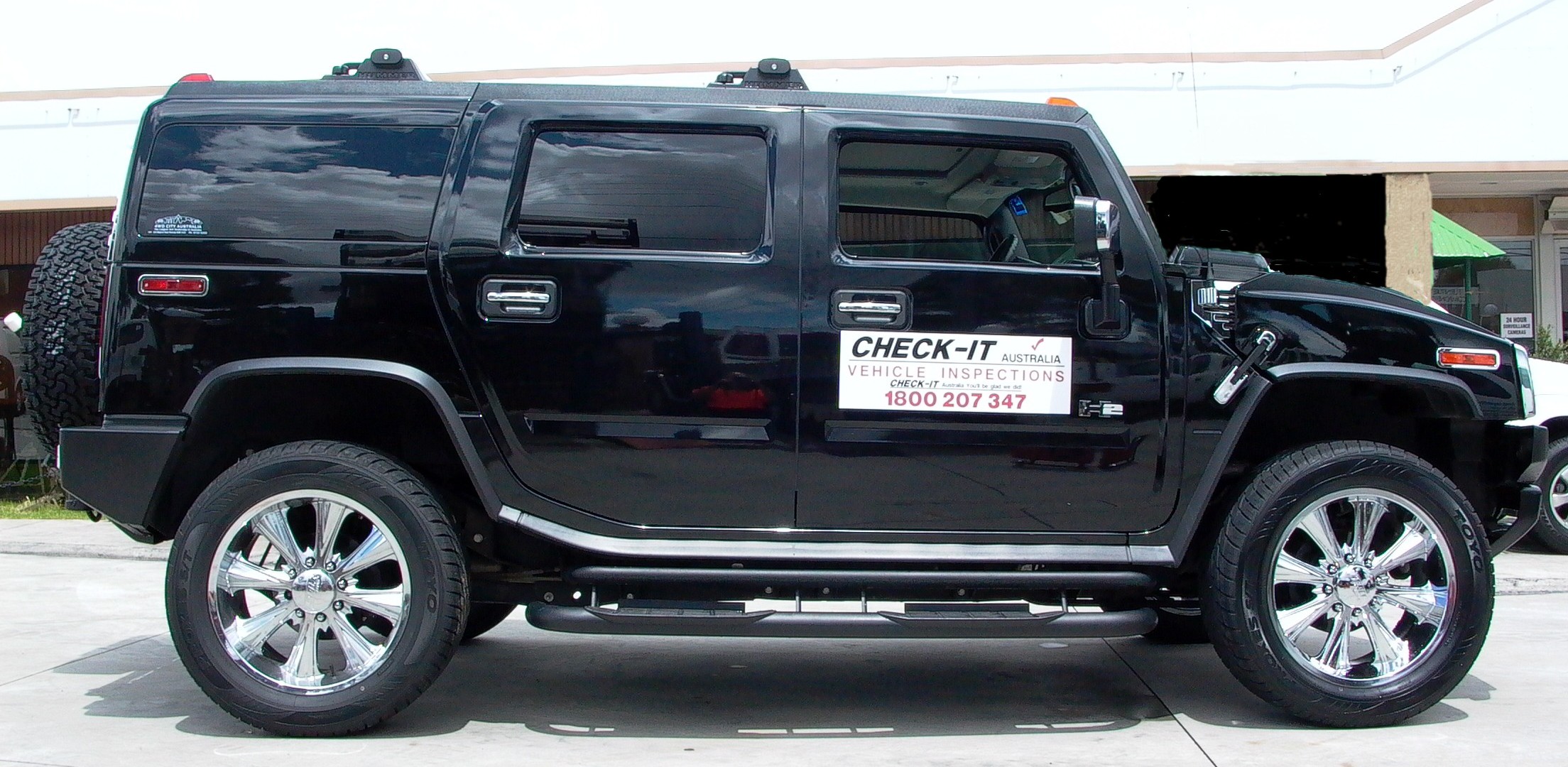 CHECK-IT AUSTRALIA has more vehicle body diagnostic experience than any other facility operating in the Sydney & Brisbane Metropolitan basin NSW & QLD.
CIA inspections found one in every four legally registered cars on the road have on average at least one wheel bearing loose.
Often an online REVS check won't declare the facts and your new pride and joy will be purchased with pending incomplete or dangerous repairs.
Engine compression tests are a false sense of invalid security to the vehicle purchaser and rarely are they compared to original factory compression test results by an inspector. Additionally, engine compression can increase in either cylinder as a result of excessive carbon deposits from spark plug failure over time and falsely indicating that the other cylinders are worn.
Don't sacrifice your safety or your family's on those non-structural vehicle reports the other facilities offer. You deserve the best comprehensive inspection and only an assessment conducted by a CHECK-IT AUSTRALIA diagnostic technician can honestly determine the true factual condition of the vehicle.
Make sure you CHECK-IT AUSTRALIA – "You'll be glad WE did!"
Our Inspections & Reports
Your friendly CIA diagnostic vehicle inspection technician will conduct the following factual tests.
View and test the windows and interior trim and instrumentation.
Visually and audibly inspect the engine for oil leaks and excess noise, movement and displaced, broken or worn components.
With the engine continuously running, document over heat, power steer pump noise and air-conditioning performance.
Conduct
a body diagnostic examination of all outer panels and accessible inner
areas including our chassis measure and alignment process as required.
Raise the vehicle above the ground for an under carriage and suspension inspection.
Test
drive the vehicle to extreme performance conditions within a safe
public manner enforced under the NSW & QLD state legislation
guidelines.
Having completed your report, we process the results
with our assessment and QUALITY PERCENTAGE RATING either on-site in
person, by post or Email.
With over 30 years of mechanical, body diagnostic and structural assessment
experience in the automotive industry, we can see & measure what the
untrained eye cannot.
CHECK-IT AUSTRALIA, Sydney, Brisbane & Goldcoast's most experienced vehicle diagnostic Inspection reports are still so affordably low.
✓Check it Australia will provide a full comprehensive CIA vehicle inspection at fixed rates.
✓Our prices don't vary like other inspection agents.
✓Our prices don't increase due to severe vehicle conditions, or luxury car status.
✓We apply professional honesty and that doesn't change.
✓That's right! a fixed cost.
We save $5.00 from each comprehensive inspection report that you purchase and donate it to one of the following charities in need… So you are really helping those in need.
Child Flight
Care Flight
Westmead Children's Hospital
Make a wish Foundation
Breast Cancer Research
Royal Flying Doctor Service
Guide Dogs Association
Volunteer Fire Fighters
Salvation Army
Smith Family