Welcome to CHECK-IT Pool Safety Inspections & Certificates.
No pool owner likes to receive a nonconformity notice for the pool, nor have a pool that they aren't allowed to swim in. But don't worry, not all pools are in need of massive repairs or replacements to barrier fences.


Often it can be just a matter of replacing pool gate hinges, updating a CPR sign, cutting some tree branches back, fixing a wobbly post, moving a table, a pot plant or putting 300mm of capping on a boundary fence. It's easy if you know and simpler if your (PSI) is licenced for repairs.


As Licenced builders and Pool Safety Inspectors, we can offer you the simplicity of not having to search for a builder for repairs and then back to a Pool Safety Inspector again. We may be able to get your pool compliant straight away. So you can just get on with the fun things in life…. Like swimming!


We are happy to help you with repairs knowing exactly what may be required after conducting your initial inspection and keep any repair costs low and reduce call-out fees. Give us a call. We make sense so you save dollars!
---
When our Pool Safety Inspector (PSI) inspects your pool and finds all pool barriers comply with the new Queensland pool safety standards, we will process the compliance with the QLD pool safety register.

You will then be issued with a SIGNED FORM 23 pool safety certificate within 2 business days of the inspection.
---
Step 1.
Our inspectors will ask you over the phone if your pool is registered. If your pool is not, don't panic, just go to the
QBCC
website below and follow the directions.
Step 2.
Our PSI will ask you:
- How many indoor/outdoor pools and spas you have on your property
- If your pool has an asbestos boundary fence (if you do, you will have to replace it or build a new fence in front of it prior to a compliance certificate being issued)
- If there are any current exemptions in place for the safety barrier on the pool safety register (i.e. disabled persons use exemption)
- Are there any unrestrained dogs in the premise.
Step 3.
They will:
- Photograph the site from all angles prior to the inspection.
- Measure and test the pool gates, boundary fences and barriers with measuring tapes by hand and by force.*
- Check gauges meet required pressures of (250N & 330N).
- Advise you (the pool owner) of all concerning safety issues and solutions to make your pool comply quickly and easily as possible.
*While testing a nonconforming pool safety barrier fence, the pool barrier/fence may break under force and will be required to be repaired to a safe barrier regulation at the owner's expense under the pool safety Act and Regulations before commencing re-inspection and compliance.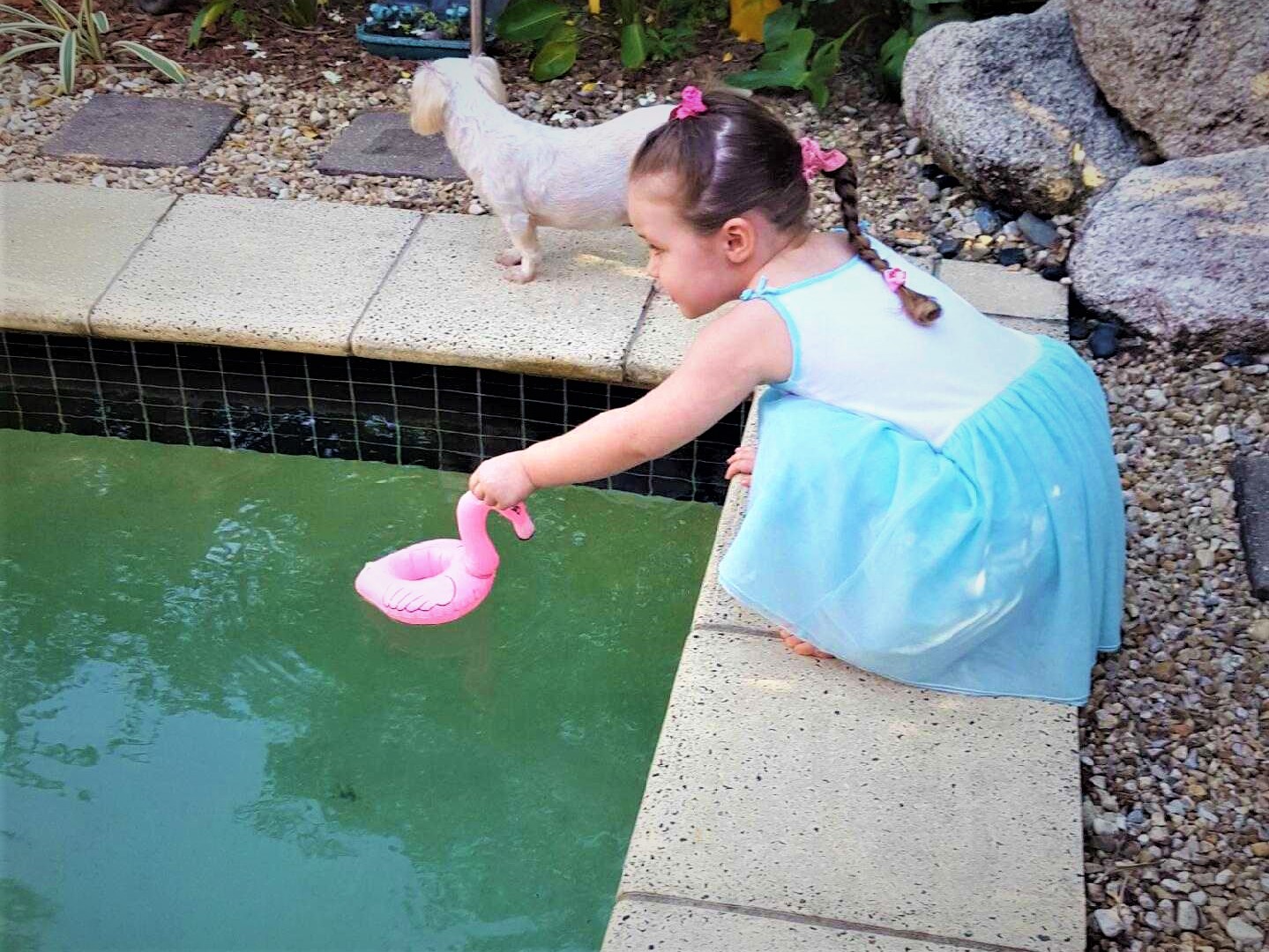 As a pool owner, you are responsible for your own pool safe access, safety barriers and the ongoing maintenance of the pool areas.

Under the new laws, a pool owner is required to contract a (PSI) to have their pool complied and certified;
* Before the sale of a property (compliance valid for 2 years)
* Before the rental or lease of a property (compliance valid for 1 year)
* Before the change of each tenant or rental agreement (compliance valid for 1 year)
* After the repair of an existing pool safety barrier, fence or gate which includes no more than 2.4mtrs or 2 posts of the repair area by a pool owner (if the only part of the building code that applies to the work is the pool safety standard) and providing that the owner engages a pool safety inspector (PSI) to assess beforehand.

NOTE: Under the current legislation, a pool owner who engages a (PSI) and is issued a non-conformity notice for a non-compliant pool, is not permitted to engage an alternative (PSI) to reinspect their pool after repairs are completed within 3 months of a nonconformity notice being given without written approval from the Pool Safety Council. This restriction is intended to prevent the pool owner from 'shopping around' for a pool safety inspector.
On the 1 December 2010 the Queensland government implemented their 2nd of a 2 stage swimming pool (Regulated Pool) safety management plan complying with Australian Standard (AS:1926:2007) part 1 &2, Building Regulations 2006 and the Queensland Development Code (QDC) MP3.4 .
The plan introduced updating existing pool safety fence laws to new safety barrier standards, Mandatory viewable CPR signage, included the involvement to class 3 & 4 buildings to the inspections, contain No Climb Zones (NCZ) and establish a state swimming pool register etc.